Novelty in MWC2019: Wings Mobile WX is set to be a cheap smartphone which will produce up to two Ethereum a month. Here's all you need to know.
Wired.it reports that during the Mobile World Congress (MWC2019, Barcelona) another novelty was introduced which is worth to mention indeed – the smartphone that makes money simply by keeping it turned on.
The idea came to the Italian entrepreneur Antonio Milio, the CEO of Wings Mobile, who decided to create a smartphone capable of "mining" cryptocurrency.
Once the buyer acquires the smartphone he starts mining instantly and the new owner is being "rewarded" with a "mined prize" that can reach two Ethereum per month, which currently are worth about 250 euros (~$284 USD). Obviously, everything depends on the price fluctuations of the cryptocurrency.
Moreover, the amount of ETH you generate every day are automatically paid to your electronic wallet on a daily basis.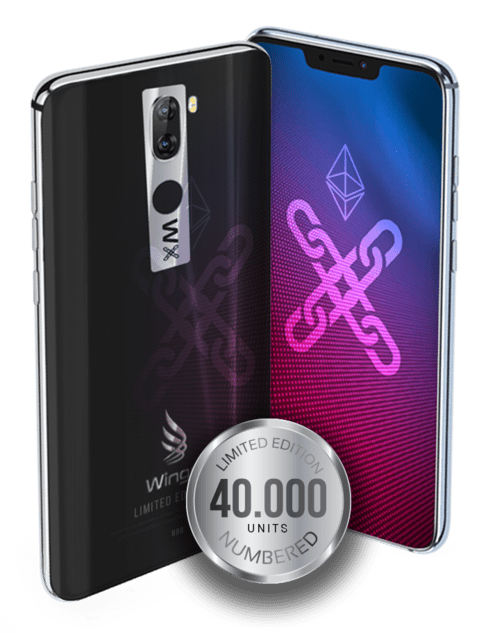 How Is It Possible?
When buying the Wings WX smartphone, the owner actually signs a subscription with the company that allows the device to guarantee the reward of up to two Ethereum per month, depending on the plan signed for the cryptocurrency mining on his Wings WX smartphone.
The Spanish virtual mobile operator has in fact provided different types of subscription, differentiating them by "mining" power, starting from 100 MH/S up to 1000 MH/S.
Consequently the mobile costs from a minimum of 600 euros (a special price) to a maximum of about 2600 euros for the most profitable contract that guarantees maximum mining performance.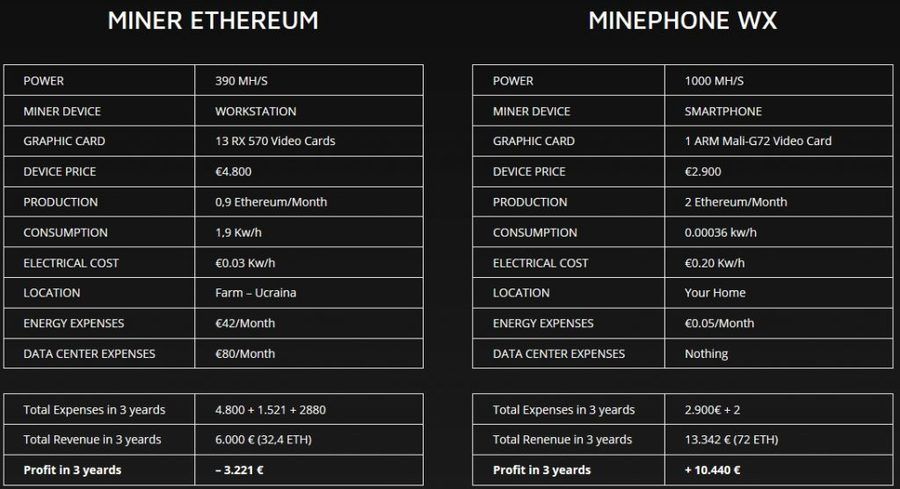 Proof-of-Data Instead of Proof-of-Work
But how does a telephone have the computing power necessary to mine such amount of cryptocurrency? The reason lies in a sort of new protocol used by Wings Mobile that instead of relying on the traditional computing power required by the Proof of Work protocol, the company uses the innovative Proof of Data mode instead.
Proof of Data mode is based, simplifying, on the traffic generated by the network mobile or wi-fi when the phone is switched on and connected to the internet. This algorithm was developed by the Ecuadorian company Neobit, which is part of Wings Mobile, but its operation appears rather nebulous.
Is It Worth It?
The risk is clear, but if the Ethereum would touch the price of $1450 within the year as ConsenSys estimate, compared to an initial investment of 2600 euros, the user would profit by a 12,400 euros return in 12 months.
The calculations, of course, are entirely theoretical, but rather intriguing. You decide.
---
Please note: Cryptovibes.com is not a financial advisor. Do your own research before investing your funds in any financial asset or presented product or event. We are not responsible for your investing results.